Feb, 22nd 2021 – United States Aviation regulators has announced extra inspection on Boeing's 777 aircraft after one of the jets suffered an engine failure.
The plane manufacturer, Boeing, has recommended grounding dozens of its 777 aircraft around the world. The aircraft was powered by Pratt & Whitney 4000 series engines.
The incident took place shortly after it took off to Honolulu from Denver with 231 passengers and 10 crew members. However, the plane landed safely back in Denver.
Boeing says that a total of 128 aircraft with the same engine as the Denver plane should be grounded. In a statement, the company said, "While an investigation is ongoing, we recommended suspending operations of the 69 in-service and 59 in-storage 777 aircraft powered by Pratt & Whitney 4000-112 engines."
Pratt & Whitney also said that it had dispatched a team to work with investigators.
According to the Federal Aviation Administration (FAA), United is the only US airline flying the 777 models, with the others being in Japan and South Korea. The move, according to FAA is temporary and will only disrupt a small number of customers.
Citing the aircraft that was forced to return to Denver International Airport, FAA Administrator Steve Dickson said, "We reviewed all available safety data following yesterday's incident."
According to an examination of the Pratt &Whitney engine by the National Transportation Safety Board, it showed that two fan blades were fractured and the other blades were damaged.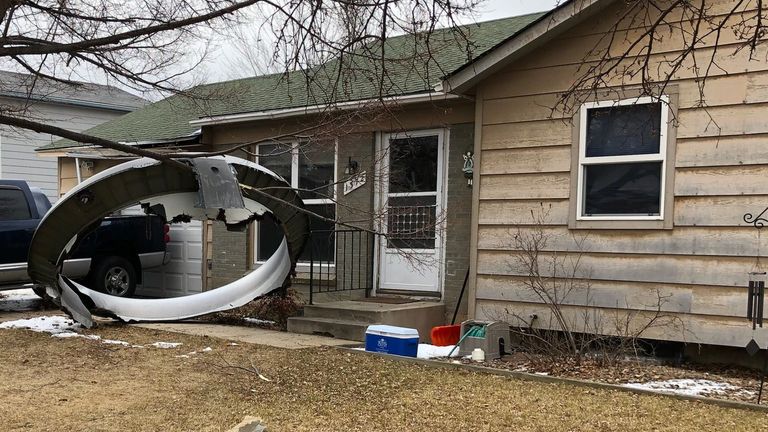 Dickson said, "Based on the initial information, we concluded that the inspection interval should be stepped up for the hollow fan blades that are unique to this model of engine, used solely on Boeing 777 airplanes."
The aircraft which was carrying 231 passengers was forced to return to Denver airport. No injuries have been reported.