Feb, 1st 2021 – Google has announced a 10 million US dollar package to support Kenya's post Covid-19 recovery efforts. 
The announcement was made last week by Google's Chief Executive Officer Sundar Pichai during a virtual meeting with President Uhuru Kenyatta on the sidelines of a public discussion on digital transformation in Africa organised by the Corporate Council on Africa (CCA).
CCA is a Washington DC based trade association focusing on strengthening trade and commercial ties between the United States of America and African economies. 
In addition to the 10 million dollar package, which includes 3 million to support small businesses, 5 million for Kenyan startups and 2 million for charity,  Pichai announced several other investments lined up by his organization for Kenya.
Mr Pichai said his company will expand its Google for Startups Accelerator program this year by supporting 100,000 businesses and 15,000 developers in Kenya.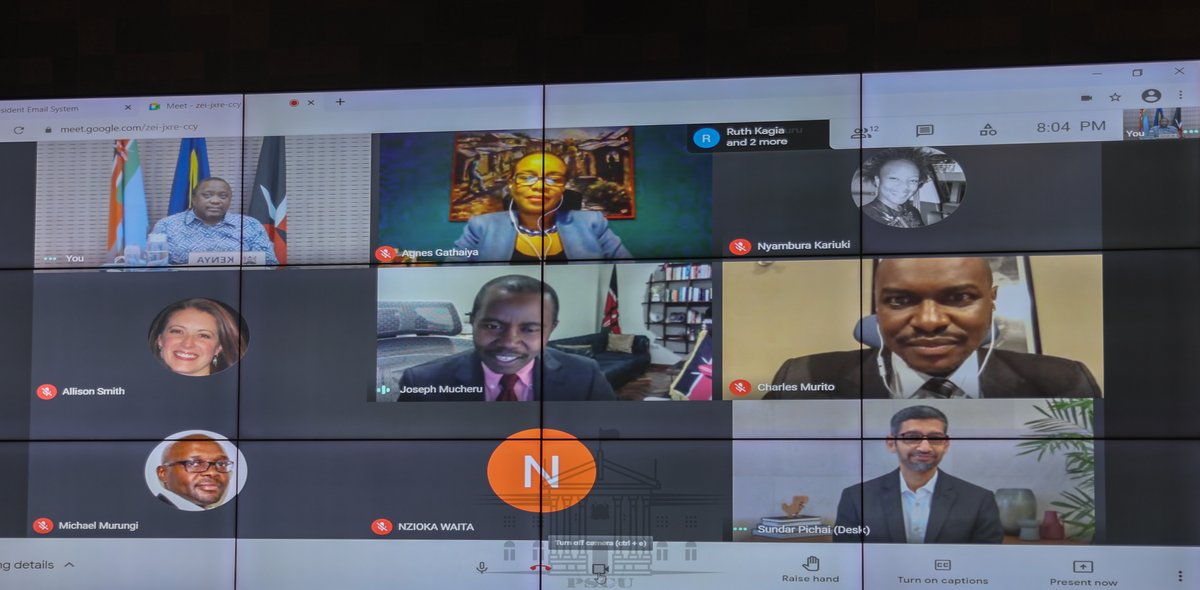 In the education sector, the American technology giant will train 29,000 students and 1,800 teachers on remote learning using its Google Classroom platform.
President Kenyatta welcomed the post Covid-19 recovery support from Google and thanked the company for working closely with the Kenyan Government in driving digital transformation across the country in the 13 years of its operations in Kenya.